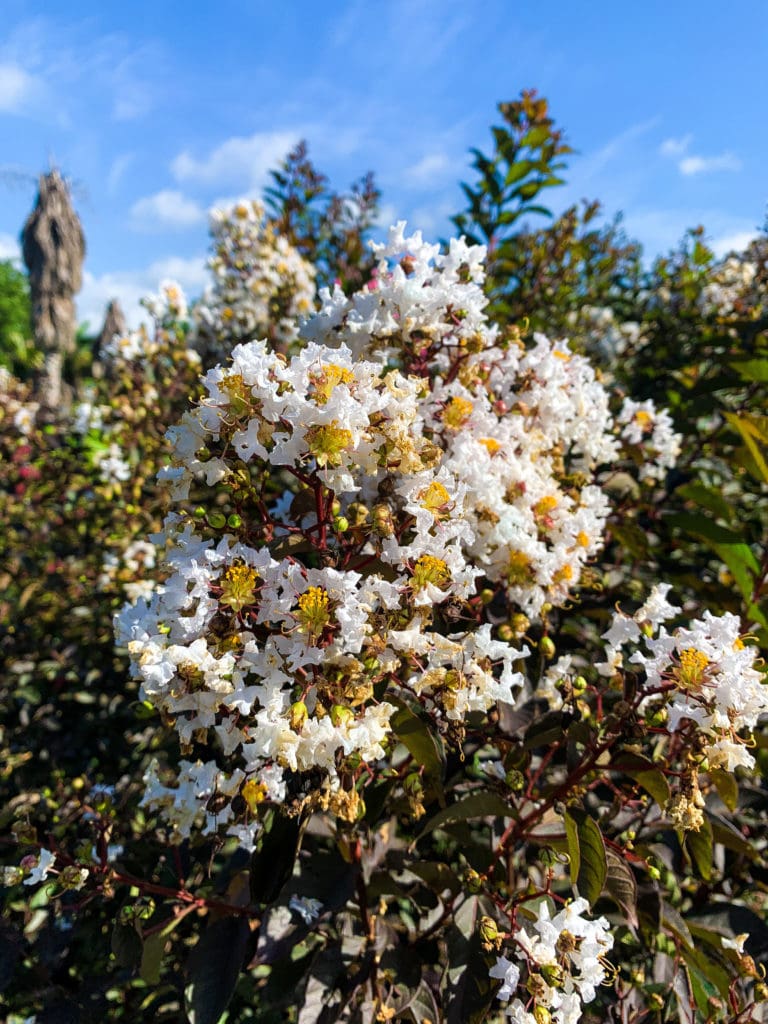 Thunderstruck White Lightning
Originally $55 NOW $40
7 gallon
Huge white blooms in summer through fall on dark green foliage that fades to near-black. This variety grows quickly at 20 to 30 feet tall and 10 to 15 feet wide.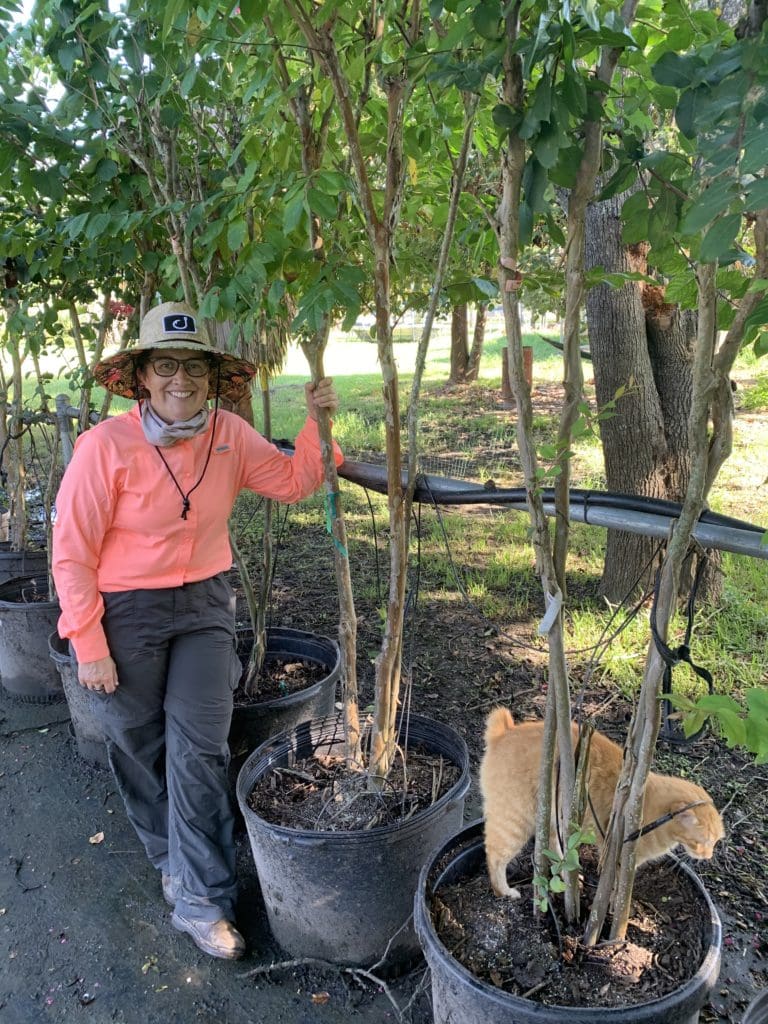 Pink Crape Myrtle
Originally $110 NOW $90
15 Gallon
The Crape Myrtle is a deciduous often multi-stemmed form. The showy pink flowers have wrinkled petals like crepe paper. The foliage is dark green changing in fall to yellows, oranges, and reds. Grows up to a height of 15–25′ and a spread of 6–15′ at maturity.