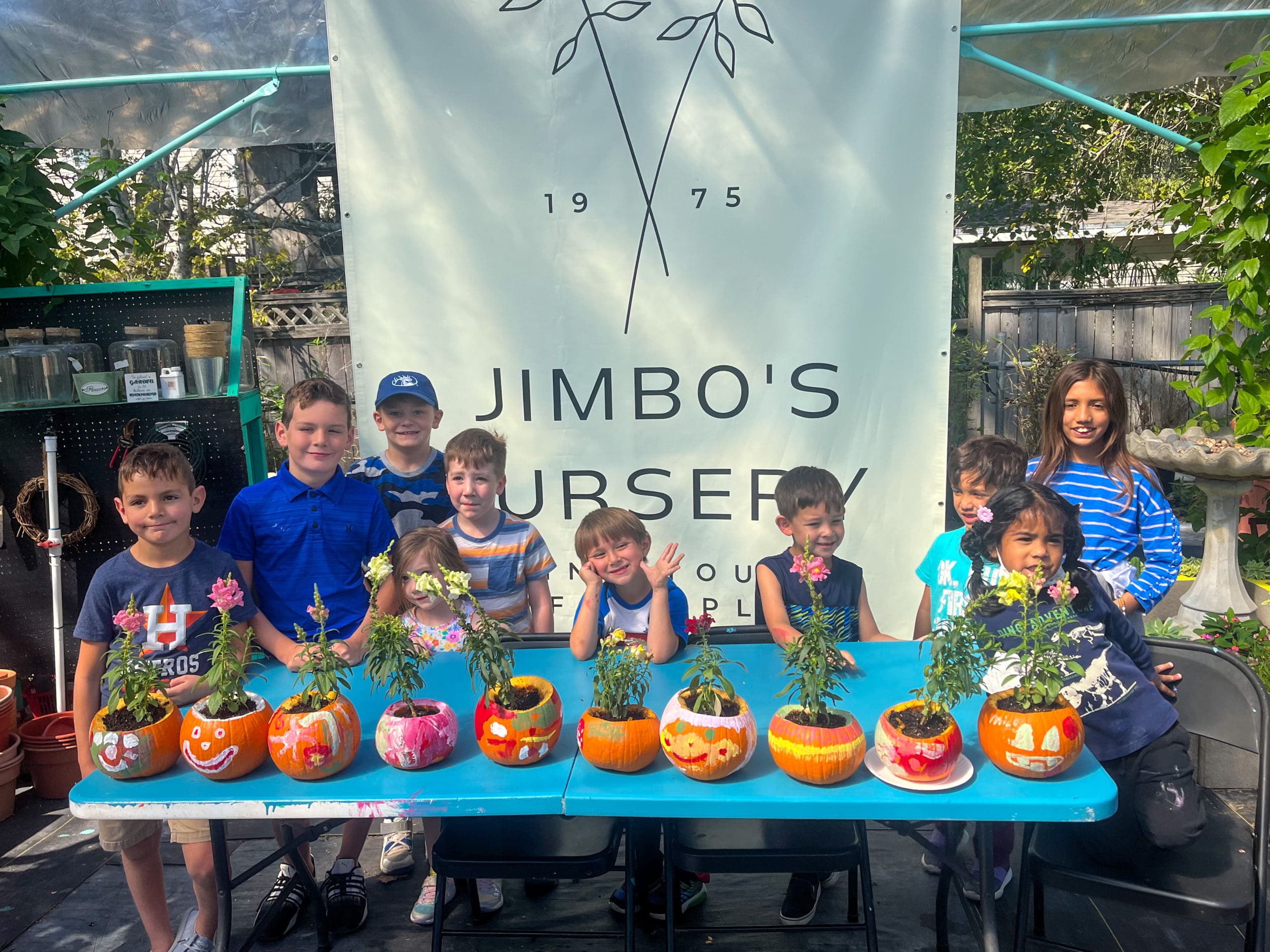 Create At Jimbo's
Owners Jimmy & Joanne Woolsey created Jimbo's Nursery with the dream of a family owned 'mom & pop shop'. The combination of Jimmy's interest in growing plants & Joanne's background in teaching made Jimbo's Nursery the perfect playground for their own children, friends & locals. Today we are so proud to share classes & hands-on workshops for both children & adults throughout the year. Experiment & learn about intriguing horticulture topics that will provide you with useful information no matter your level of gardening experience. Perfect for gardening groups, birthday parties, or a girls night out, pick a workshop & grow!
---
Upcoming Events
---
---
Sip N Plant | Macrame Workshop
December 17th | 1pm
Knot your typical workshop! Learn how to create macrame using a series of knots, great for beginners who are looking to create a thoughtful gift!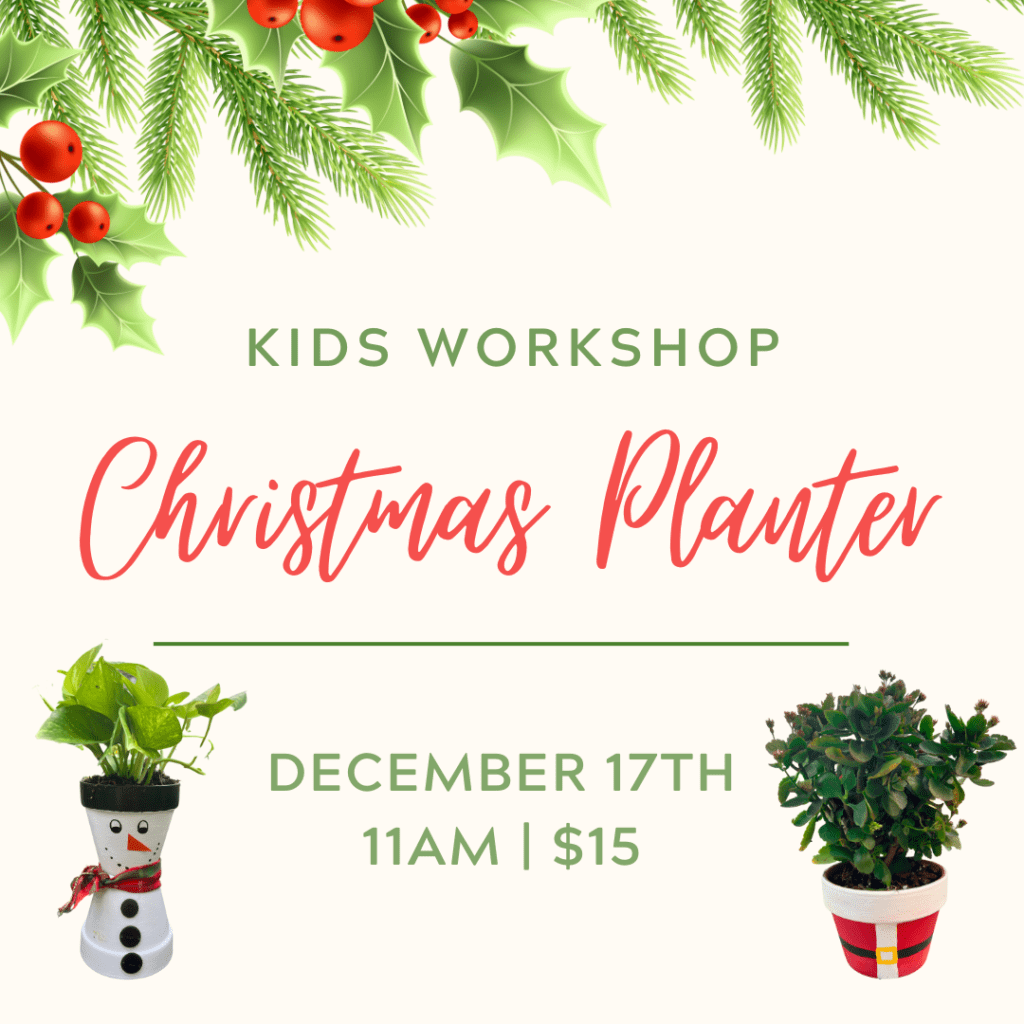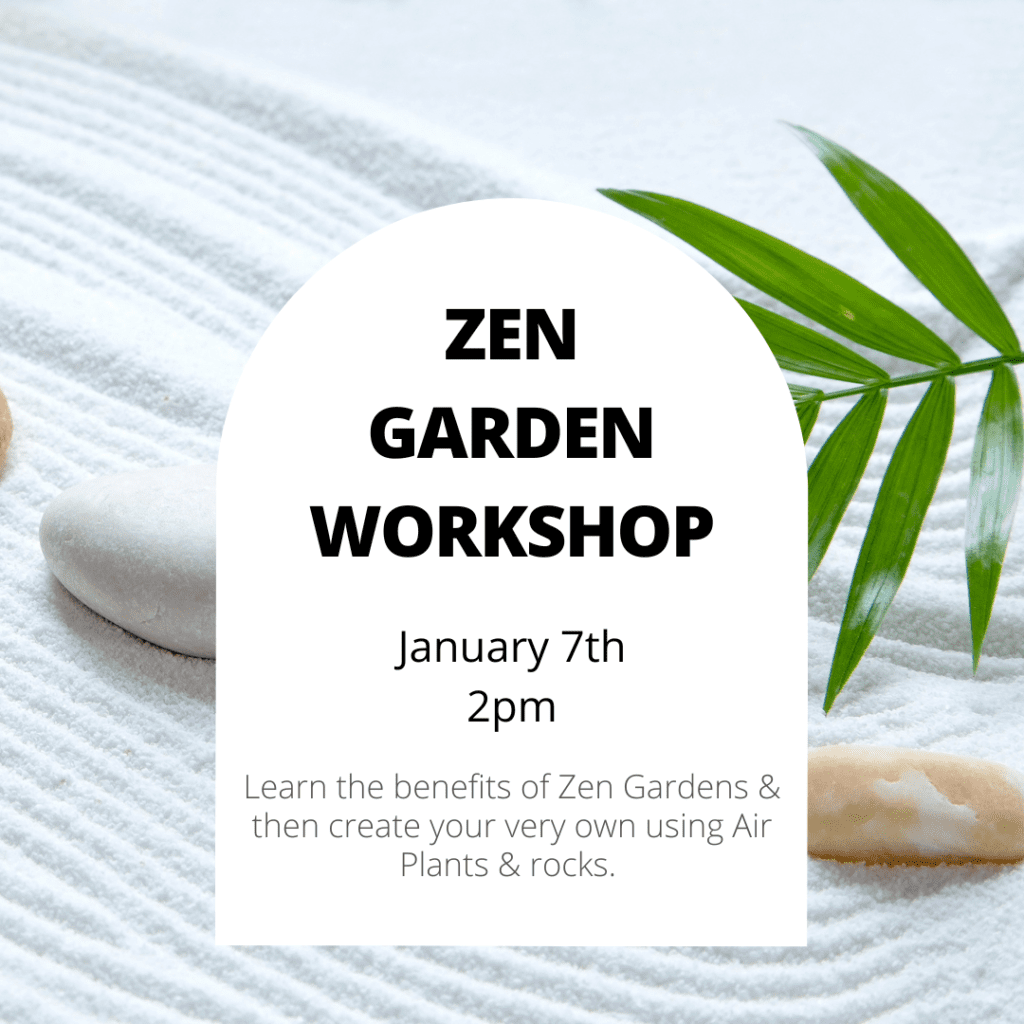 January 7th | 11am
Start 2023 off with Zen! In this workshop we will discuss the benefits of Zen Gardens & then you will create your very own using Air Plants & rocks.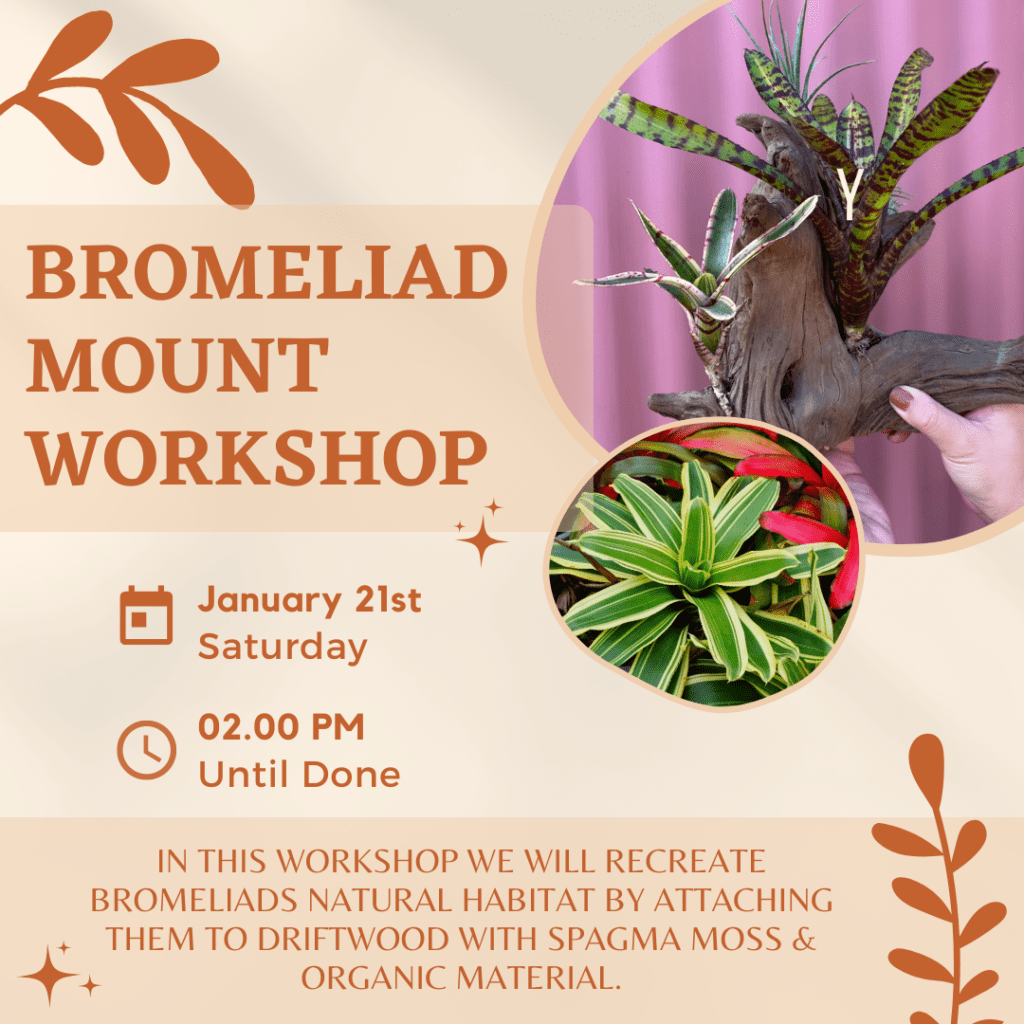 January 21st | 2pm
Start 2023 off with Zen! In this workshop we will discuss the benefits of Zen Gardens & then you will create your very own using Air Plants & rocks.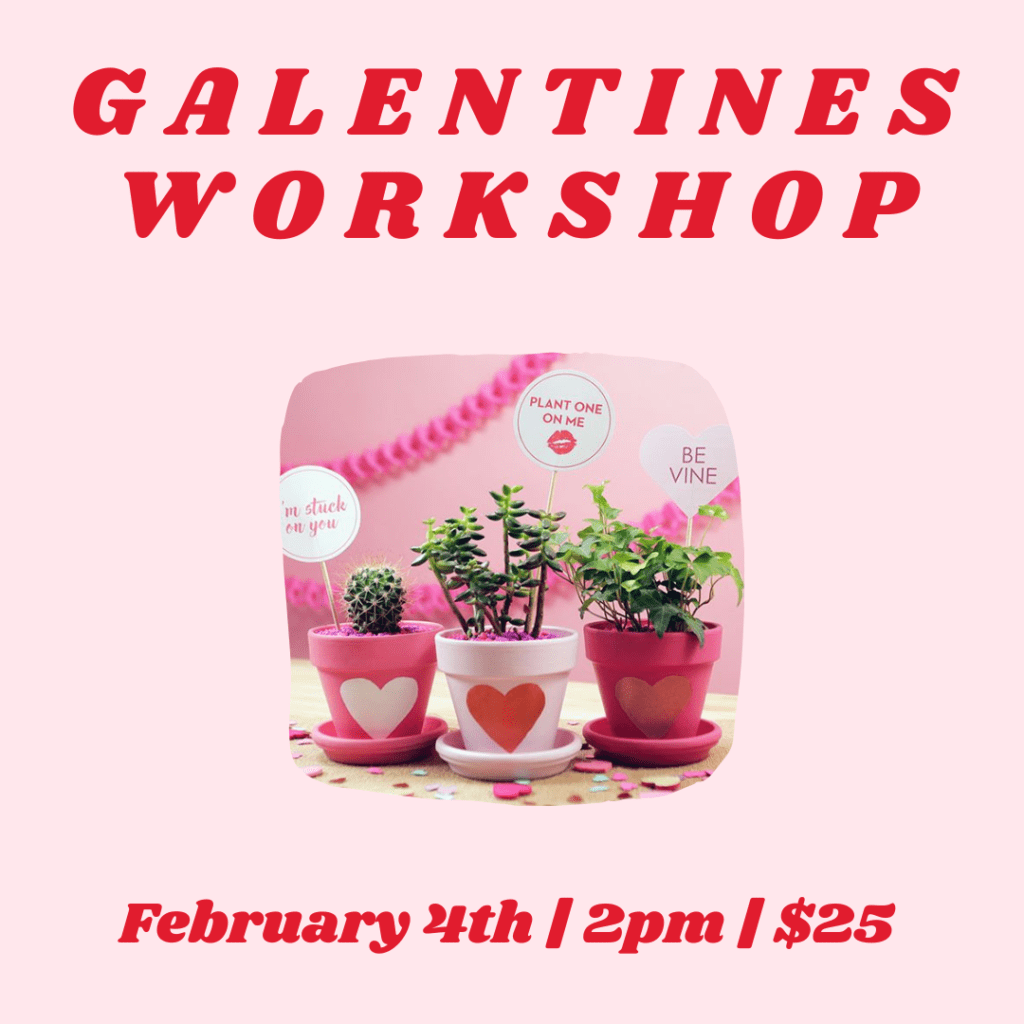 February 4th | 2pm
Celebrate Galentines with your best plant gal pals & create a love-inspired succulent arrangement.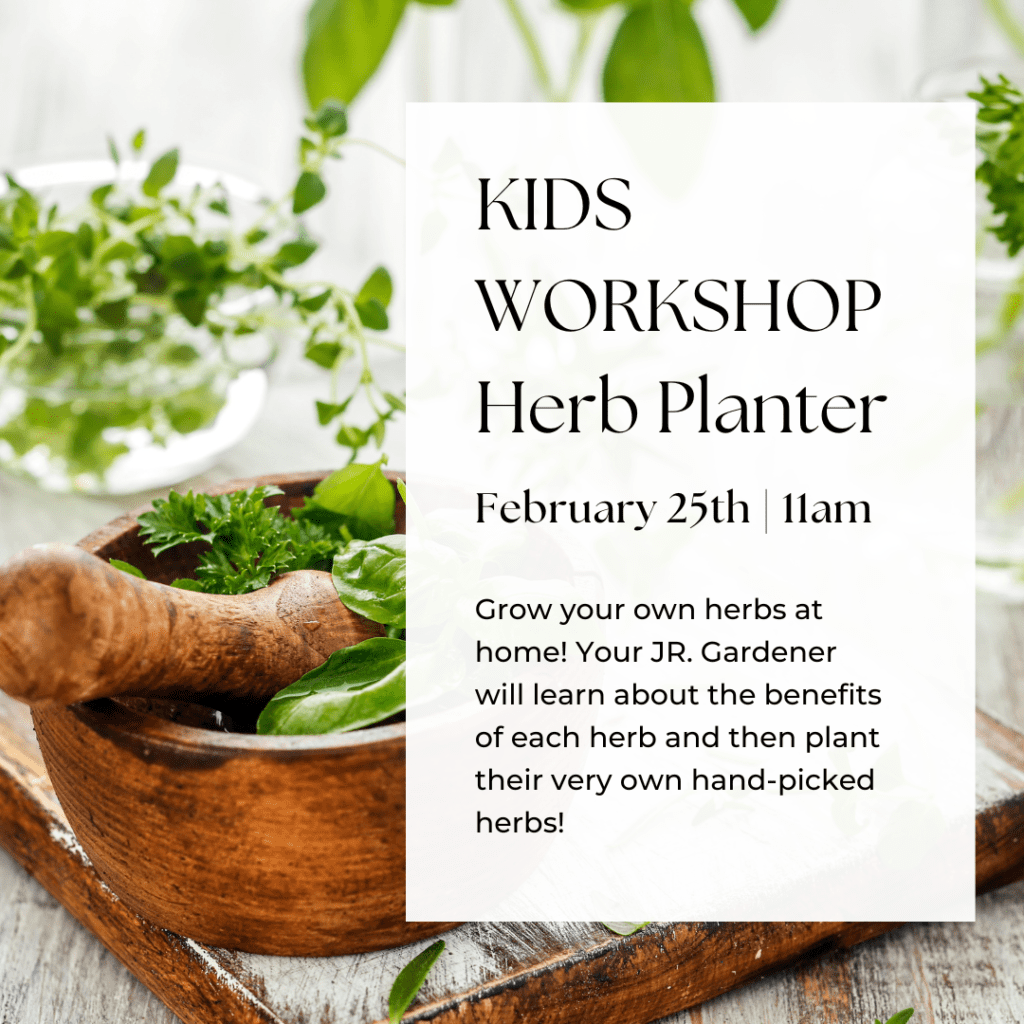 Kids Herb Planter
February 25th | 11am
Grow your own herbs at home! Your JR. Gardener will learn about the benefits of each herb and then plant their very own hand-picked herbs!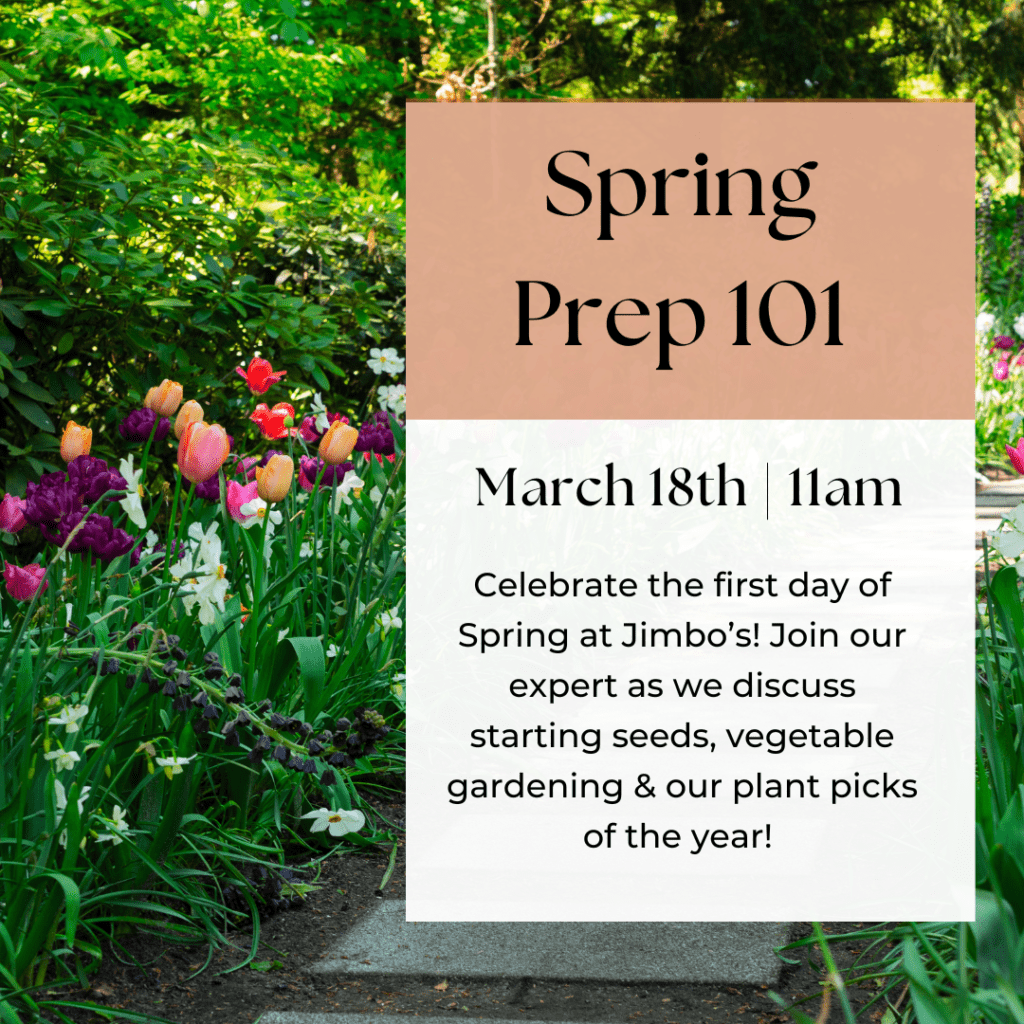 March 18th | 11am
Celebrate the first day of Spring at Jimbo's! Join our expert as we discuss starting seeds, vegetable gardening & our plant picks of the year!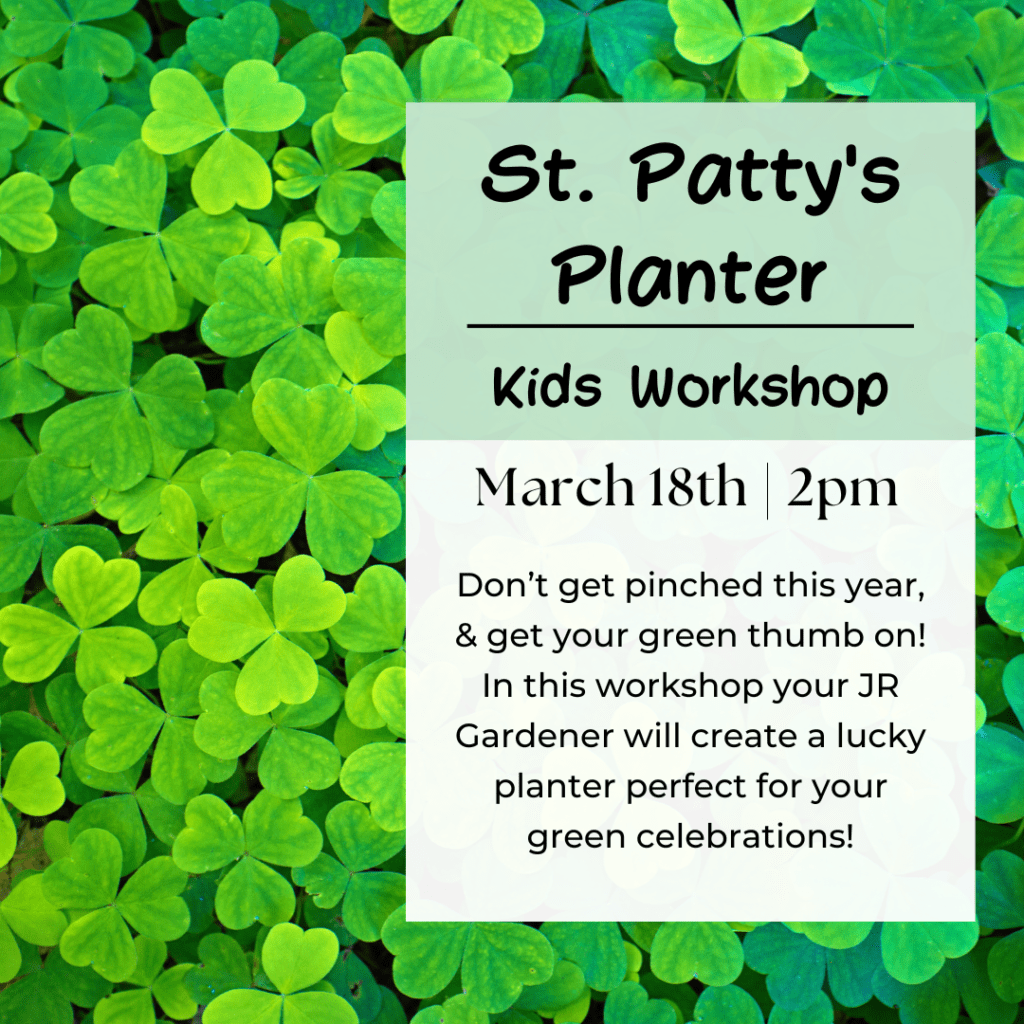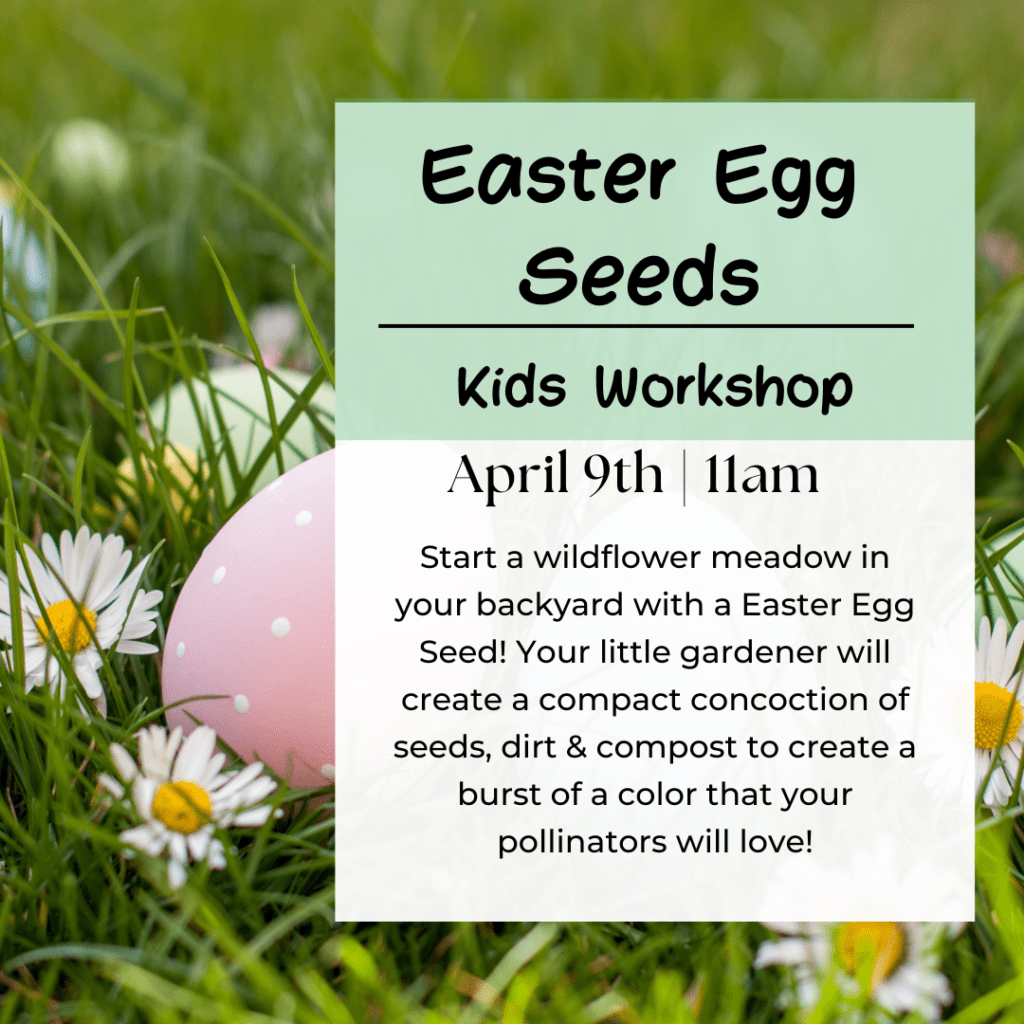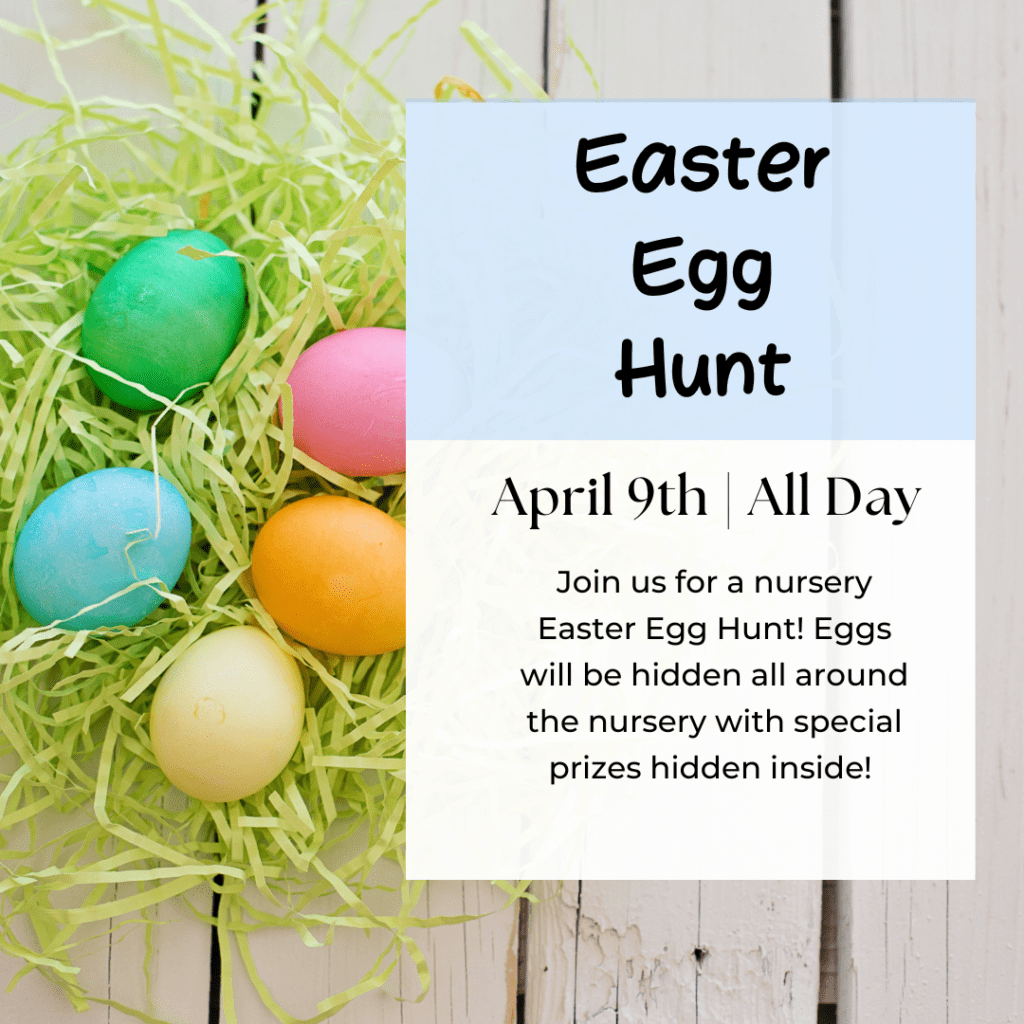 April 9th | All Day
Join us for a nursery Easter Egg Hunt! Eggs will be hidden all around the nursery with special prizes hidden inside!
---
---
Private Workshops
Grow with a group! In our Private Workshops you get to choose your workshop & preferred date. Great for work events, birthday parties or a group of friends!
**Minimum 5 people per group**
Reservations subject to availability
In order to meet workshop inventory needs, workshops must be booked one week in advance
For workshop/class availability and costs inquiries email jimbosnursery75@gmail.com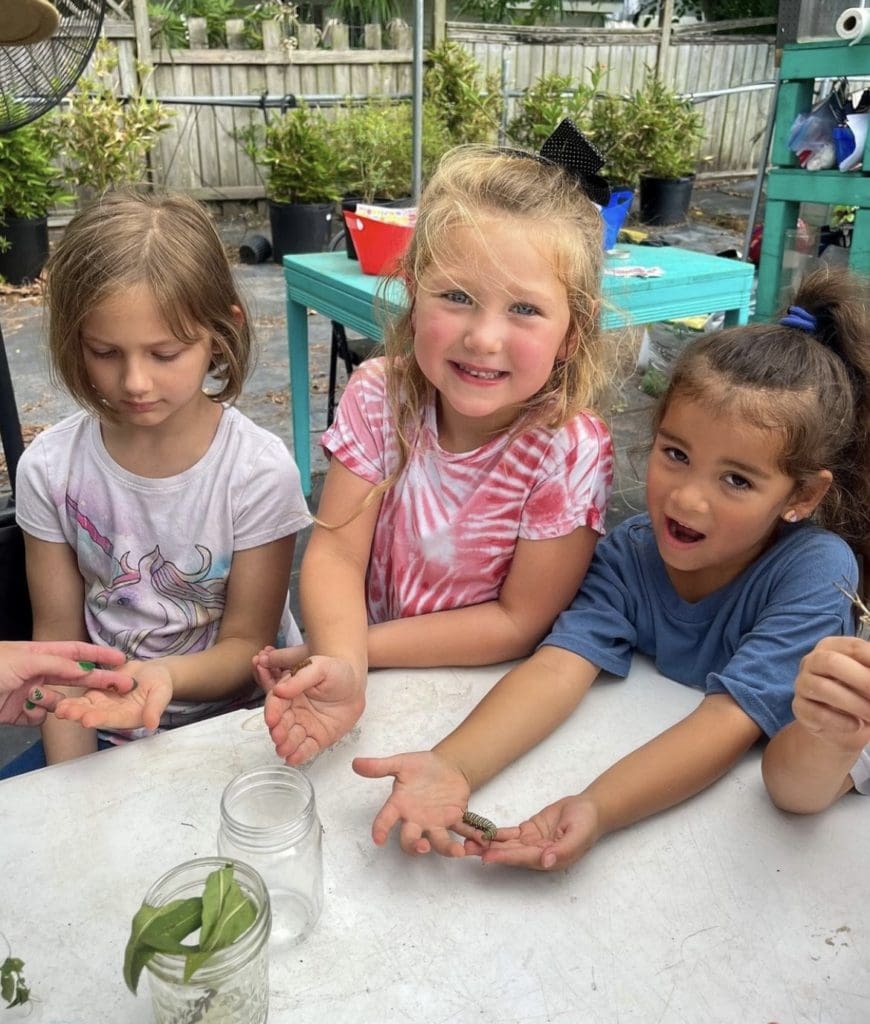 Private Kids Workshop
Calling all junior gardeners! Choose from our selection of available workshops
Seasonal Workshop (inquire for more information on the current seasonal workshop)
Fairy Garden – $15 per child
Dinosaur Terrarium – $10 per child
Wacky Windchime – $10 per child
Safari Succulent Garden – $15 per child
Great for birthday parties, scout troops, field trips & more! Let us know how we can customize your workshop to fit your group!
*Maximum of 15 attendees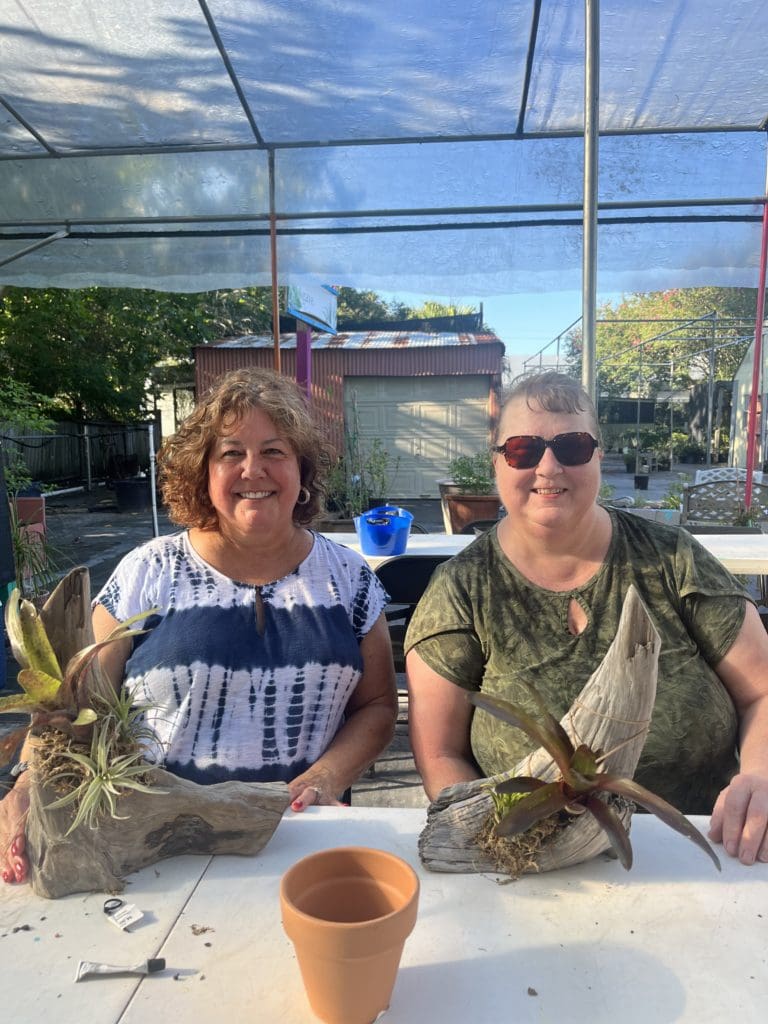 Private Bromeliad Mount Workshop
Learn about bromeliads & air plants while creating a tropical masterpiece. Great as a centerpiece or as a gift, bromeliad mounts are showstoppers that add a different vibe to your garden.
$25 per person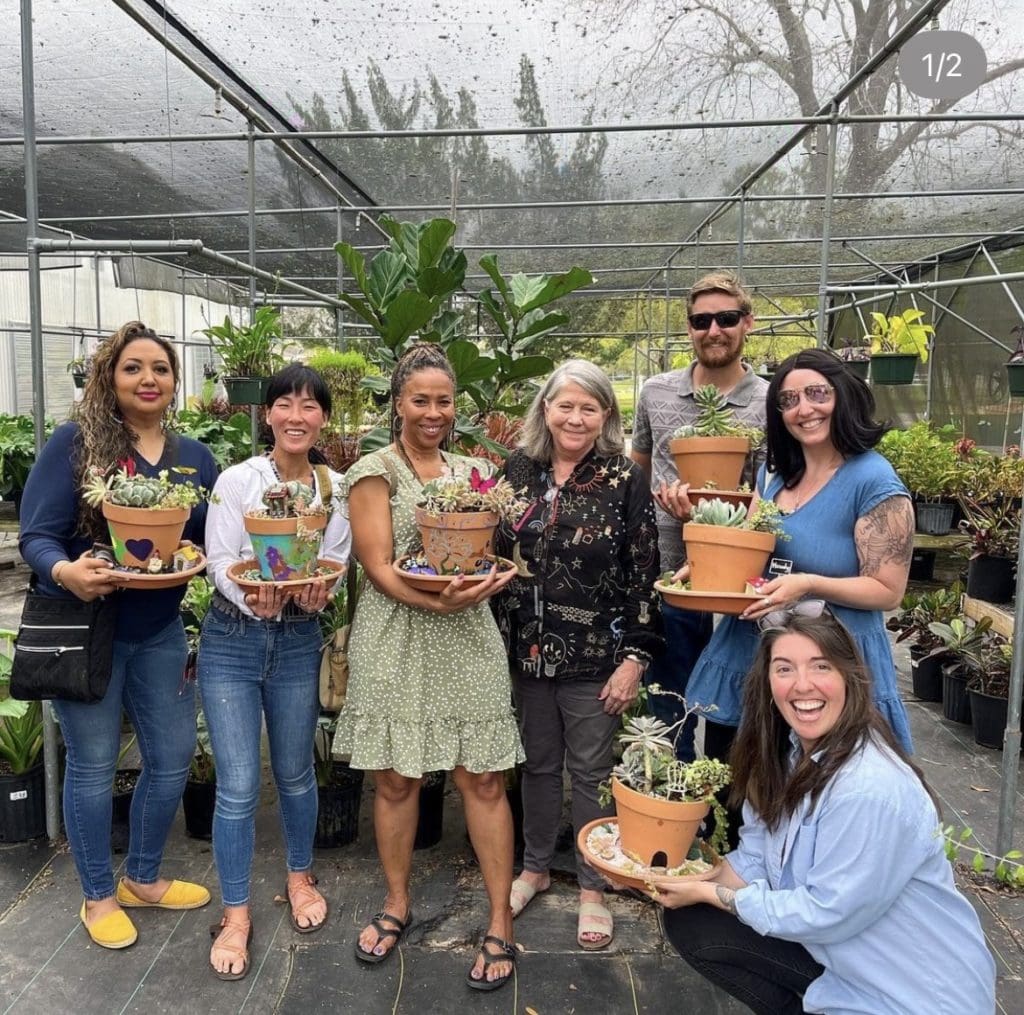 Private Succulent Container Workshop
Flex your green thumb & create a beautiful succulent arrangement in our hands on class. We will teach you how to care for & propagate your succulent creation!
$25 per person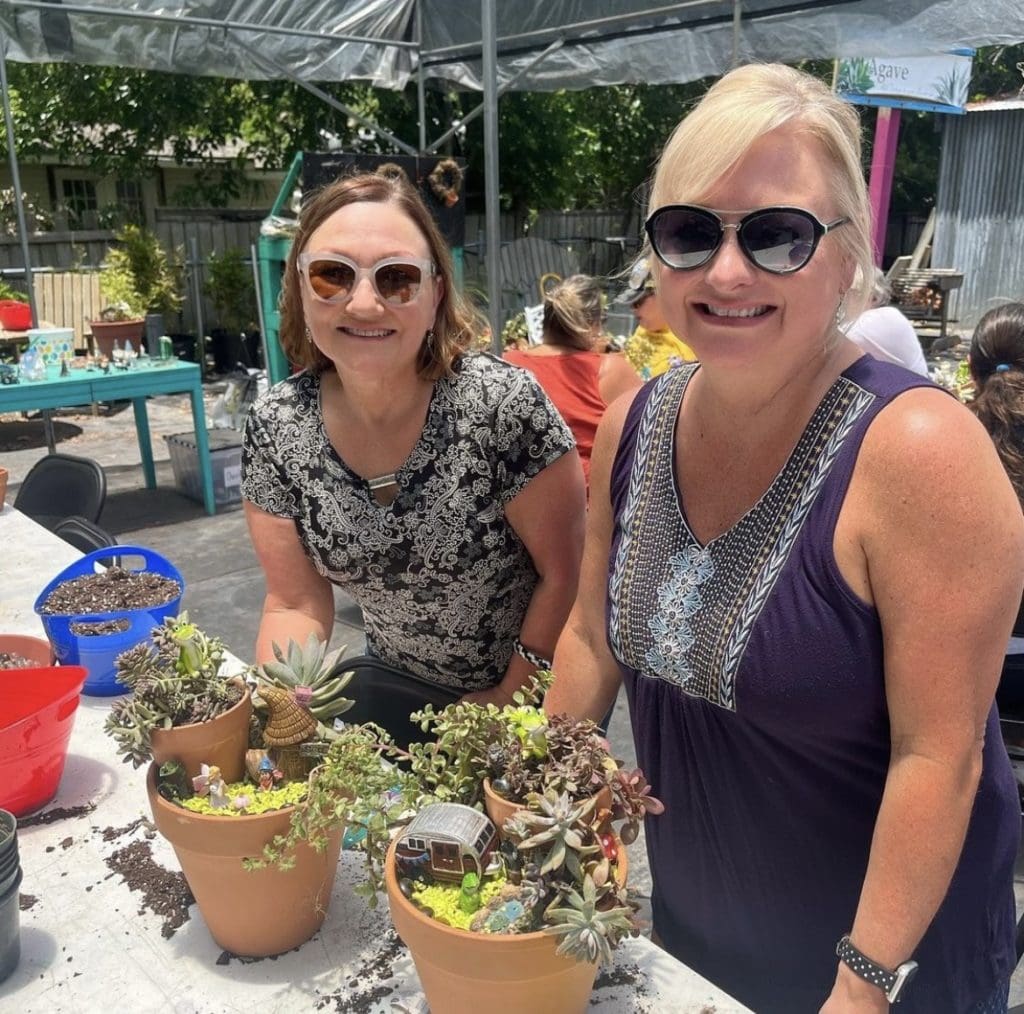 Private Fairy Garden Workshop
Connect with your inner child & create a magical fairy garden that will bring your imagination to life! Perfect for kids or adults of all ages
$25 per person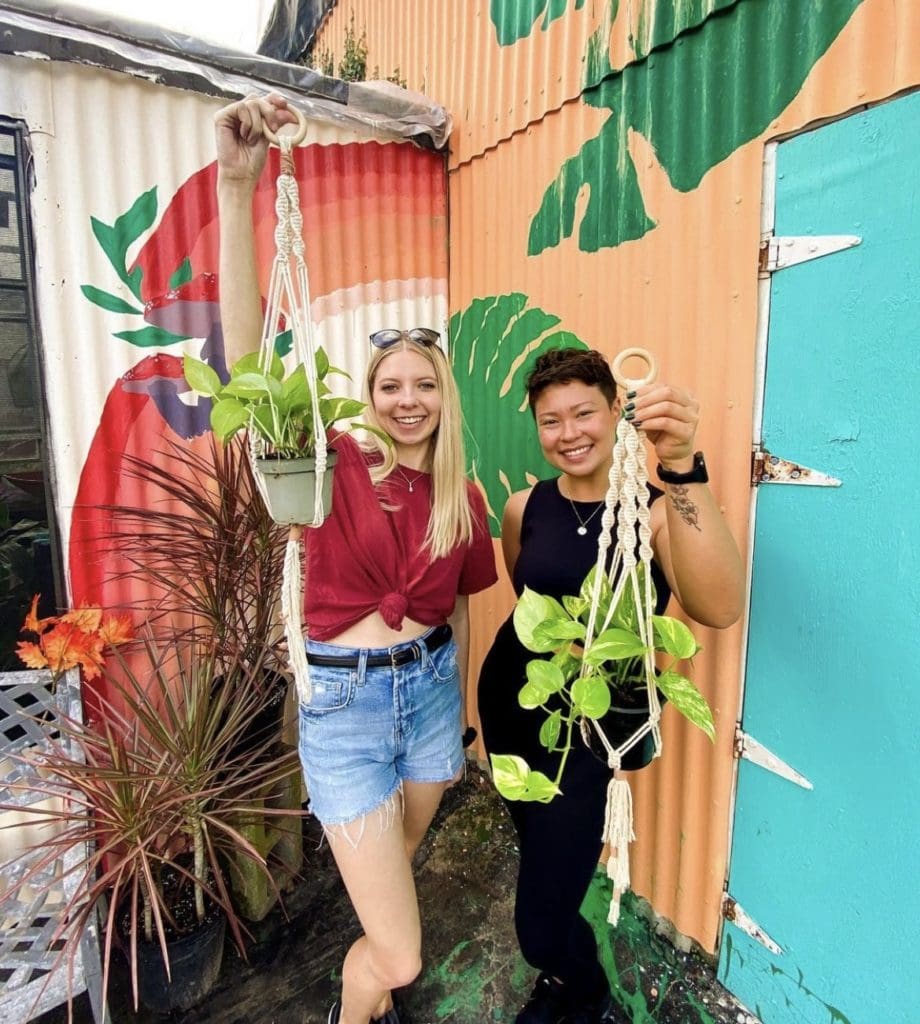 Private Macrame Workshop
Knot your typical workshop! In this class we will create Macrame hangers to display your favorite plants! If you've ever been curious about Macrame, this is a great hands-on opportunity to learn with a teacher!
$15 per person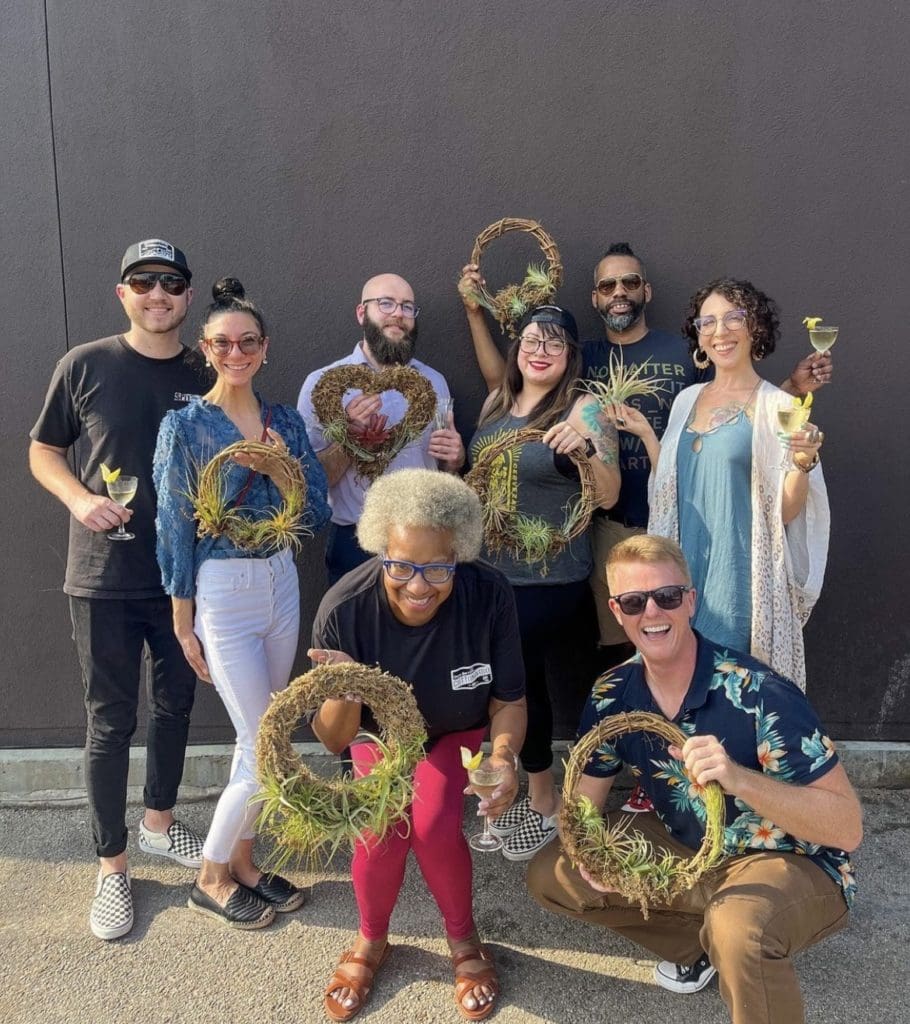 Private Air Plant Wreath Workshop
Adorn your door with a living wreath! In this class you will learn about air plant care & assemble a unique wreath that will continue to grow!
$25 per person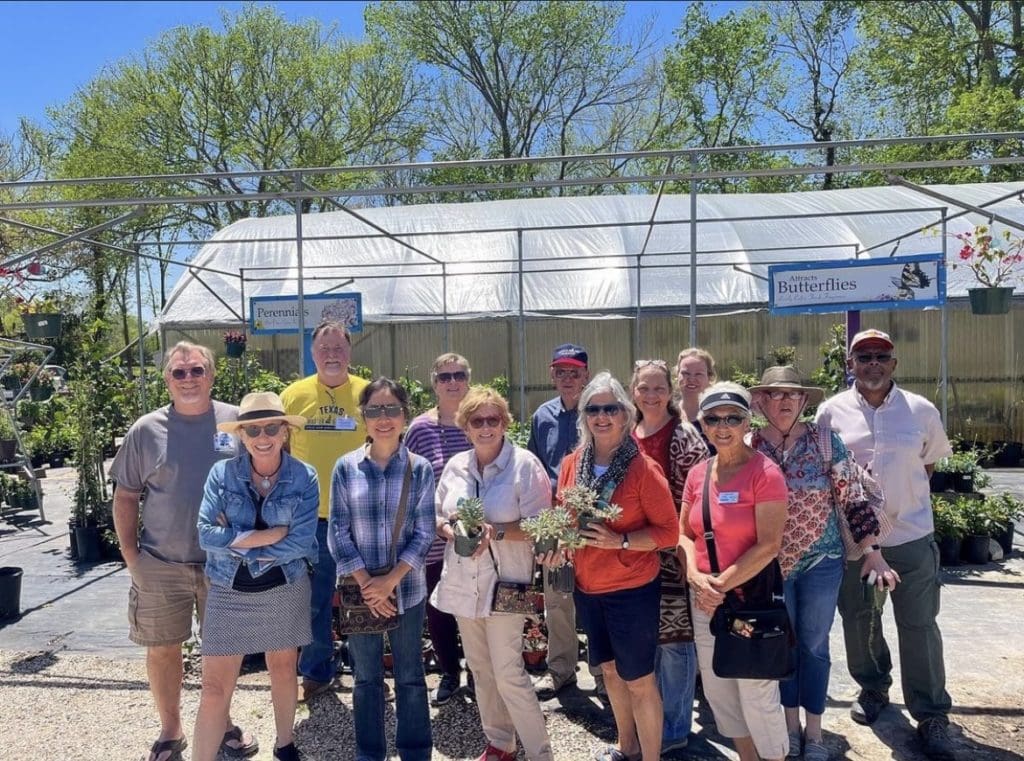 Private Nursery Tour
Get a behind-the scenes tour of full nursery operation! Great for gardening groups! Please let us know if you want us to cover a specific topic.
FREE