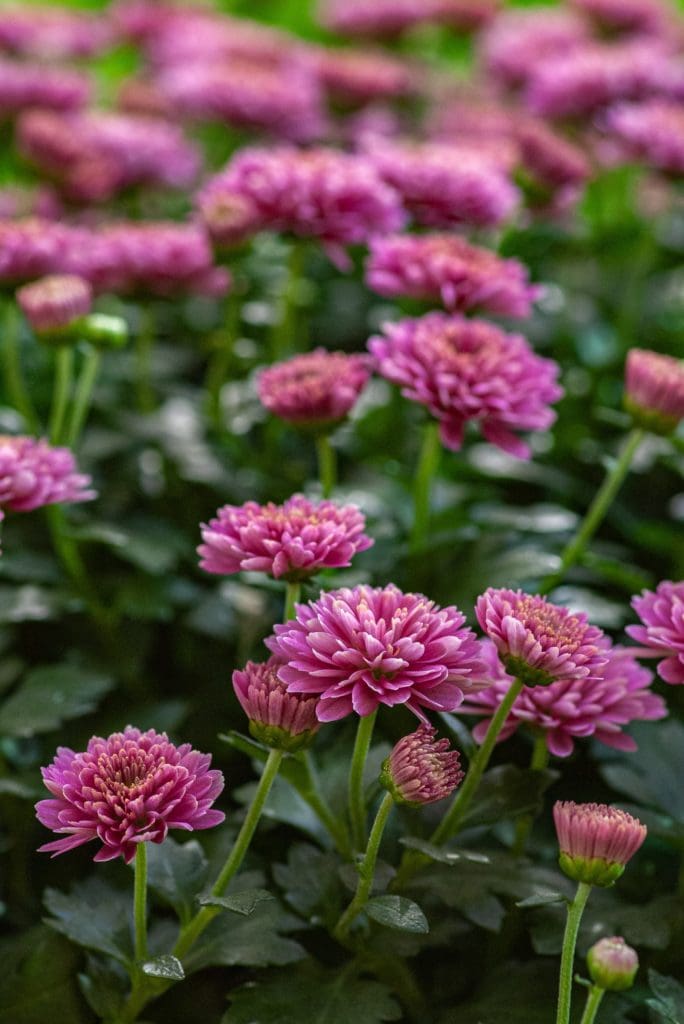 Mums
A classic fall flower that thrives in cooler weather! They make excellent container plants & love lots of water. They will fair well in full sun & will act as perennials when planted in the ground, because they will not have time to establish roots. If you do plant them in the ground, make sure they are in well draining soil & will do great in a raised bed. After the first hard frost make sure to mulch 4 inches around the plant.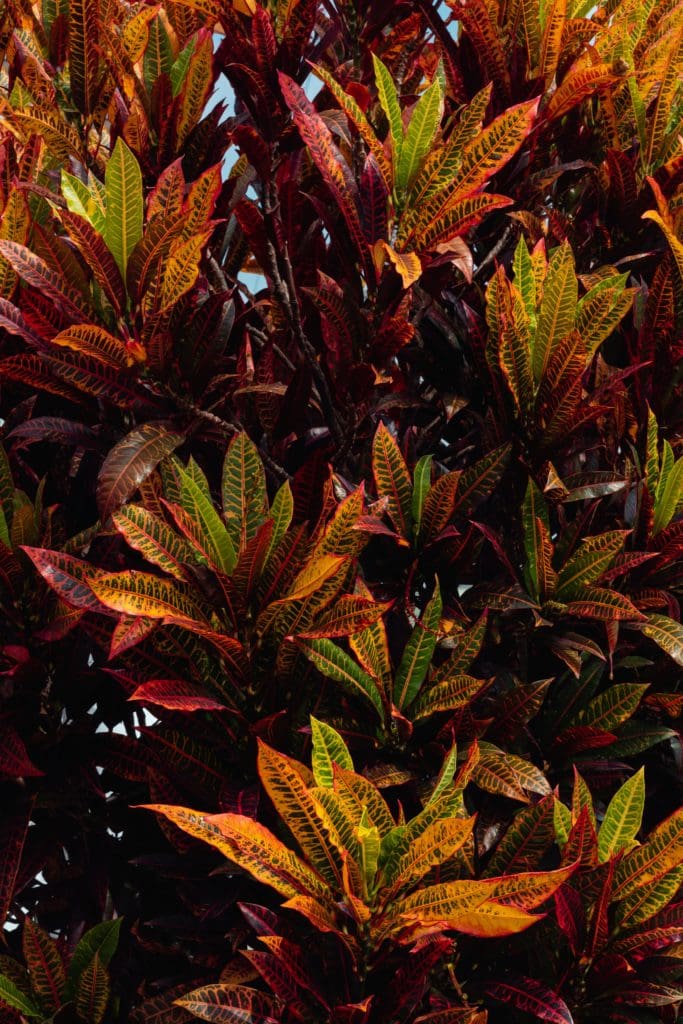 Croton
If you're looking for fall color, crotons bring beautiful deep hues to your garden or home. This plant can live indoors or outdoors & does well with full sun or part sun. It likes moist soil, but let it dry out in between waterings. They will need to be brought inside when the temperature drops below 50 degrees.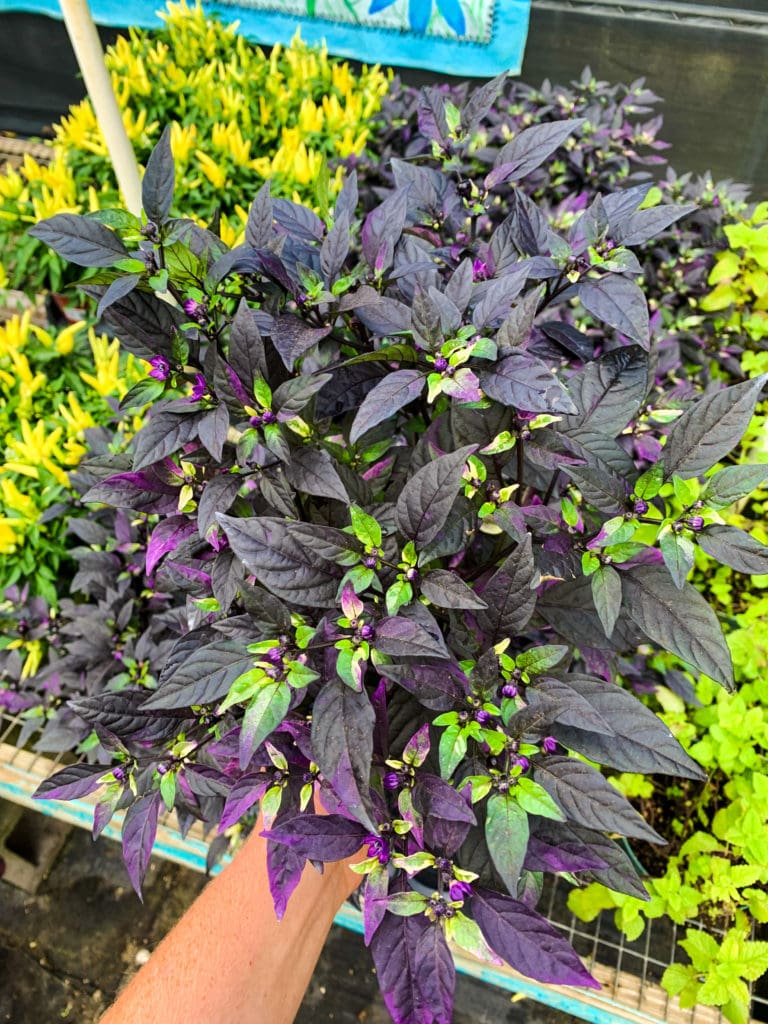 Purple Flash Pepper
A hot & spicy pepper for fall! This ornamental pepper has beautifully colored purple & black leaves & small purple flowers. This pepper can survive high heat & drought. Very low maintenance & medium amount of water.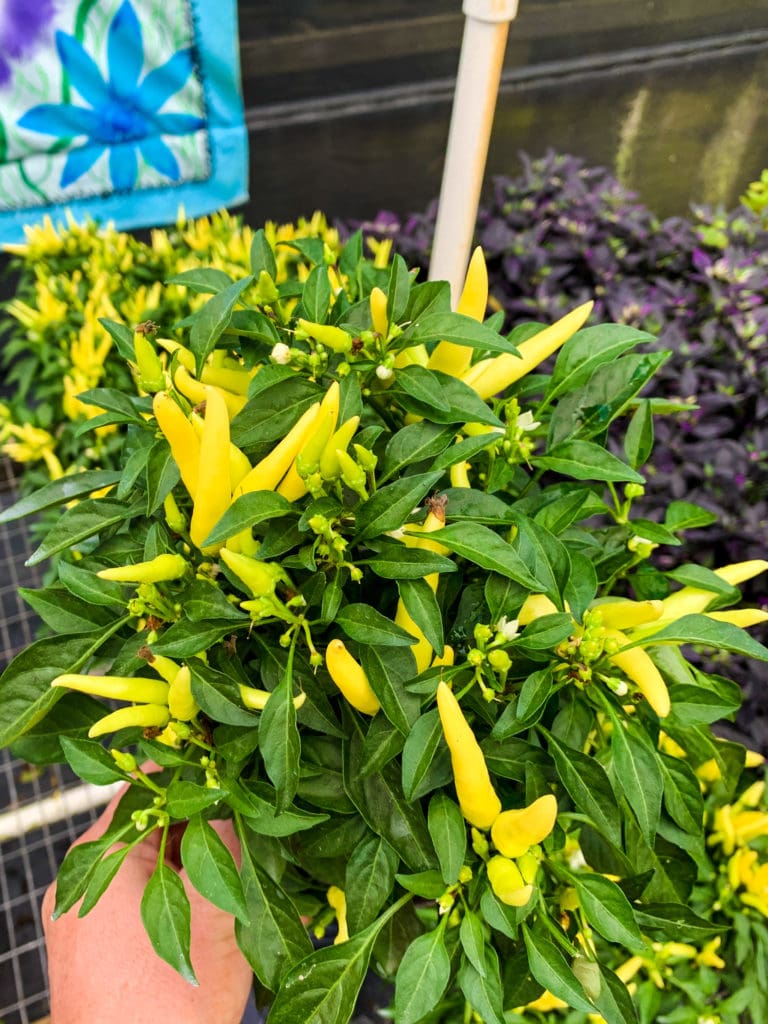 Chilly Chili Pepper
A mild pepper with taste similar to a bell pepper. A great container option & loves full sun! This pepper has dramatic foliage with lots of peppers! Will continue to grow until the first hard frost
Stained Glass Hosta
A beautiful ground cover with striking leaves, stained glass hosta is a great perennial option that will bring color to a drab fall landscape. They typically bloom in late summer, early fall and have dramatic white blooms. They do better in part sun & like moist soil