Fall/Winter is a great time to plant your fruit trees! With the cooler weather & more rainfall, it allows the root system to establish itself before the heat of the summer. All fruit trees are in 3 gallon pots excluding the pecans which are in 7 gallon.
Avocado – $50
Lemon- $45
Dwarf Improved Meyer Lemon
Improved Meyer Lemon
Frost Eureka Lemon
Blueberry- $30
Biloxi Blueberry
Emerald Blueberry
Blackberry- $35
Prime Ark Freedom Blackberry
Von Blackberry
Peach- $35
May Pride Peach
Tropic Snow Peach
Plum- $35
Methley Plum
Scarlett Beauty Plum
Apricot- $35
Katy Apricot
Gold Kist Apricot
Pluot- $35
Flavor King
Flavor Grenade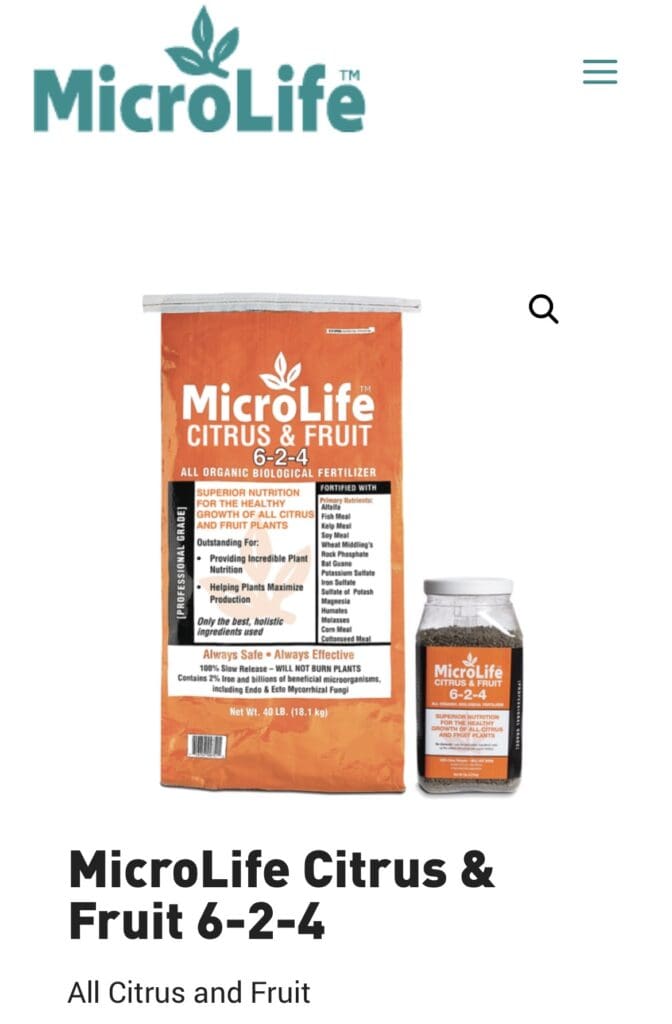 Don't Forget Fertilizer!
We recommend Microlife's Citrus & Fruit blend because of it's organic formulation & additional micronutrients! All the awesome minerals in MicroLife get transferred to your fruit so when you eat MicroLife grown food you get those critical minerals back. Chemically grown foods are devoid of crucial nutrition and have awful pesticide residuals.
Learn more about Microlife below!